Finding a great mascara is pretty easy, but finding one with natural ingredients that performs like the mainstream ones is a little more tricky. I'm sure picky when it comes to my beloved mascara so I'm all about finding one that builds without smudging and gives the same longevity we all need. Check out the 5 below to see how they stack up.
Honest Beauty's mascara was the first natural one that I tried and actually liked. It's a double ended tube with a primer on one side which I always use to give added bulk. The mascara brush tapers on the end in order to get the lashes in the corners of your eyes so it's easy to maneuver and layer without clumping. The formula is a good consistency, not too thick or thin, and it stays on really well without smudging. I wear this one one when I'm playing tennis or outside with the girls and it never lets me down. I wish the brush had more size to it though, I like a thicker brush to grab onto lashes more easily and deliver more drama in fewer coats, but the formula makes it worthwhile.
Out of everything on this list, this one is my fave. It lengthens, thickens, and gives a glossy black hue- all without smudging. You can build it, but I'm often good with just one coat. I raved about it a few years ago HERE and a landslide of people gave it a try and became lifers, loyal to this day. I'm still using one from well over a year ago (I know- it's time to toss it!), so I feel like I get my money's worth for the cost. It's one of their most popular items for a reason and I can't say enough about it! They use black tea, cocoa, and berries in a base of Vitamin E and beeswax. It sounds like a wacky DIY Pinterest recipe, but it's formulated so well that you can't tell the ingredients are anything different from the more expensive mainstream ones lining the shelves at Sephora.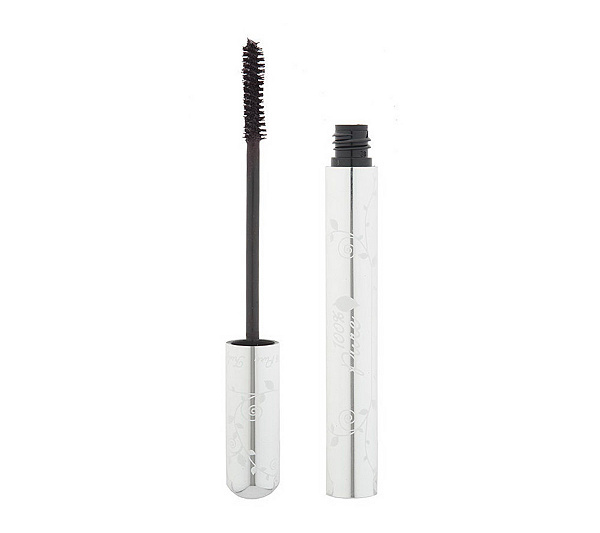 I grabbed this mascara recently from Aillea because I've heard so much about it. It's really for someone who likes a thick lash and lots of layers. It's easy to overdo so I wipe the side of the brush along the wiper just to make sure I'm not going to get clumps, but its thick consistency is unique in the natural mascara world which I think it's how it gets its popularity. It's a vegan-friendly formula tinted using fruit wax and minerals without dyes, parabens, petroleum, and other harsh chemicals.
Of all the mascaras listed, this is the most subtle. If you're into a lash look that's just a step above natural, like 'gym makeup' or a no-makeup type of look, this is what you'd want. It's all about no fuss, no clumps, and light on drama. It lengthens and separates but you won't get a ton of bulk. I also found it to smudge slightly from time to time with activity. It's popular with those who have allergies or sensitive eyes and can't seem to find a formula that works for them. It's aloe based with Vitamin E and other plant waxes using purple carrots to achieve some of the deep pigment.
If you're used to CoverGirl's mascara brush, the colorful plastic ones, this is like those but skinnier. It lays down the mascara the same way by lengthening and allowing you to build if you'd like. No clumps in the formula either. I found it to be slightly smudgy though, so I would omit it on my lower lashes which seemed to do the trick. They offer a smaller sample size for $11 so you can test it out first before committing.
FInd me on Instagram HERE and let me know if you have one to add to the list.